Maryvale Justice Court Address:
10420 W. Van Buren St.
Avondale, AZ 85323
Phone: (602) 372-8002
The Maryvale Justice Court is currently house in the Southwest Regional Court Center. However, it was previous held in the below building.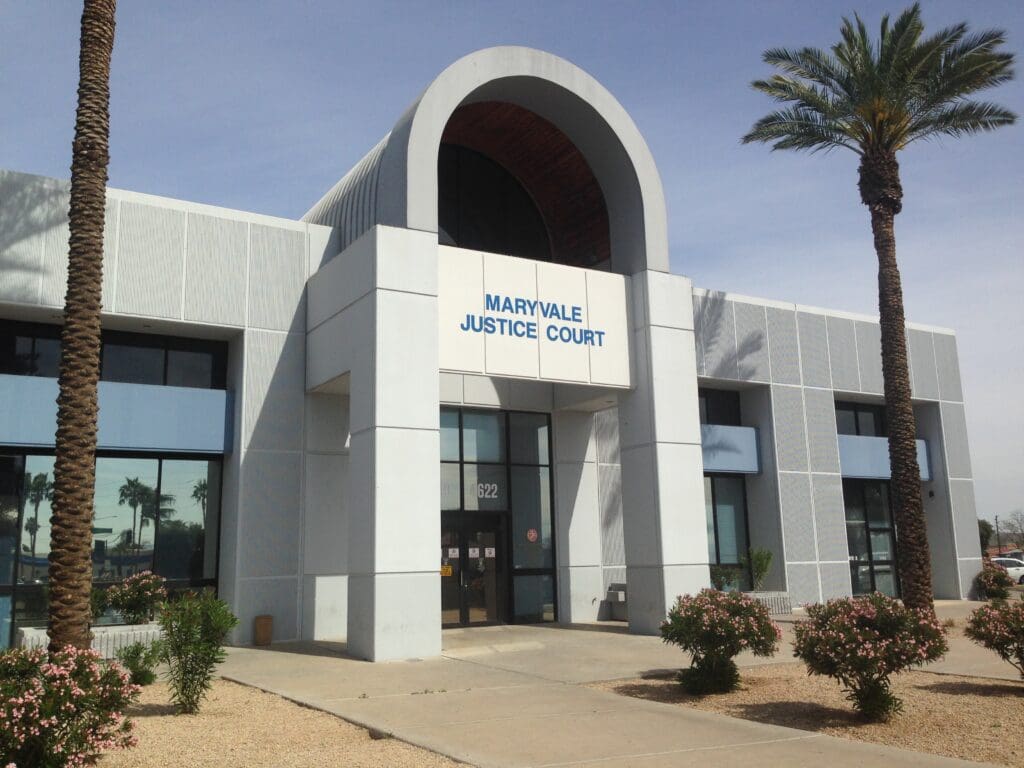 If you need the help of an Arizona attorney then contact the Dunaway Law Group at 480-389-6529 or message us HERE.